Android 12: Google Messages rolls out Material You design system to select users
Last month, Google unveiled the latest version of its mobile operating system – Android 12. It comes with radical user interface changes, massive privacy tools, better system optimization, new user-friendly features, and much more.
Following this, the company launched the Android 12 Beta program for eligible Pixel and select phones from other brands, except for Samsung. Aside from the Android OS, Google applications will also be modified through version upgrades gradually, announced Google.
It looks like, the US tech giant internally tests the changes of Google applications ahead of public release as XDA-Developers spotted a new theming system in the Google Messages app. It's worth mentioning that reports appeared regarding the same changes on the Google Discover service.
According to the info, Google is now rolling out the Google Messages 8.2.042 through the Play Store, which reveals the developers are testing the "Material You" design. However, these changes appeared on only select phones running Android 12 Beta and the latest version of Google Messages.
You can check the preview in the screenshot below.
If you own a Samsung Galaxy smartphone, then you have noticed a different UI of the Google Messages app, which looks more user-friendly and includes a blank section at the top. However, it's still unknown when will Google distribute this impressive UI change for the Google Messages app.
STAY CONNECTED WITH US:
LineageOS 19.0 brings Android 12 to the Galaxy S10, sorry Samsung One UI 4!
Samsung is likely to release the stable Android 12 update for the Galaxy devices later this year. However, the first batch of devices will include the most recent flagships, the Galaxy S10 users might have to wait until early next year for the One UI 4.0 based on Android 12 update.
Meanwhile, you can still get the novelties of Google's Android 12 operating system on your Galaxy S10 series smartphone thanks to XDA member for bringing an early LineageOS 19.0 build. If you have a good command of manual ROM flashing, you can try out the method to get Android 12 months ahead of the official release.
Get Android 12-based LineageOS 19.0 for Galaxy S10 [Exynos]
Codename

Galaxy S10e – beyond0lte
Galaxy S10 – beyond1lte
Galaxy S10 Plus – beyond2lte
Galaxy S10 5G – beyondx

Download Link – Android 12 (LineageOS 19.0) [Google Drive]
It's worth mentioning that the LineageOS 19.0 build based on Android 12 didn't destroy the Galaxy S10's key functionalities such as Wi-Fi, Bluetooth, fingerprint reader, sound, cameras and others (including Magisk) are all reportedly working fine.
Note: VoLTE and VoWiFi features are no longer working with the initial LineageOS 19.0 build.
Aside from this, the report says that the early build also brings support for Android 12's monet (wallpaper-based theming system). For those unaware, the theming system creates color palettes based on the dominant color scheme of your wallpaper and applies them to Quick Settings tiles, lock screen, Settings, pop-ups, and apps.
Check out the XDA story to know more about installation methods.
One UI 4 Beta 'Bugs and Issues' Tracker for Samsung Android 12 Update
Back in late August, Samsung announced the One UI 4 Beta program based on Android 12 for the Galaxy S21 series smartphone users in South Korea, followed by the US, Germany, India and the UK.
One UI Beta program is an opportunity for the Galaxy smartphone users, which lets them taste the flavor of the newest Android OS and One UI skin first, months ahead of stable release.
Along with the One UI 4 Beta announcement, Samsung confirmed that the stable Android 12 update will start releasing to the Galaxy handsets later this year, however, Google, later on, reconfirmed the arrival.
However, the One UI 4 Beta program is currently exclusive for the Galaxy S21 users, it will be expanded to more Galaxies such as the latest Galaxy Z Fold 3 and Galaxy Z Flip 3 as well as the Galaxy Note 20 series smartphones.
Meanwhile, the One UI Beta program participants also facing issues while using the early release, obviously, it contains not only new features but, there are also some bugs and issues that reduced the user experience.
In this story, we will track all the One UI 4 Beta based on Android 12 issues and bugs, at the same time, we will also put the temporary fix and official acknowledgments by the company on various users reports.
One UI 4 Beta Bugs and Issues
October 15, 2021 – Galaxy S21 overheating on Camera uses
With the stable Android 11 One UI 3.1.1 build, the device had no overheating issue at all, while it seems, the latest Android 12-based One UI 4 Beta making it hot, mostly during the Camera uses, which needs to be fixed with Beta 3. Read more
October 11, 2021 – Galaxy S21 Wi-Fi router crashing
Samsung Galaxy S21 on One UI 4 Beta 2 has router crashing issue, fix here! Read more
Android 12 Features: Google's biggest and radical design update in years!
Update: Google officially launched Android 12 on October 4, 2021. Read more
On May 18, 2021, Google introduced the twelfth major generation of its mobile operating system, Android 12. Unlike every version, the company has made countless noticeable changes with this version such as new design, bubbly buttons, shifting colors, smoother animations, and much more.
At the same time, Sameer Samat, VP of product management, Android and Google Play revealed that it is "the biggest design change in Android's history."
No doubt, Android has always been about personalization and allowing you to select the device, service, and experience that's right for you from the beginning. Google's mobile phone operating system has grown to over 3 billion active devices around the world by providing an open ecosystem that gives you choice.
However, the public beta program of Android 12 has already begun for select smartphones from several companies except for Samsung, but we get to see the new feature directly from the company. Let's start exploring them, in detail, one by one!
A more personal experience
As Google official revealed during the I/O, Android 12 comes with the biggest design change in Android's history. Starting the colors to the shape, light and motion, Google entirely revamped the experience. As result, Android 12 is more expressive, dynamic, and personal than ever before.
Personalization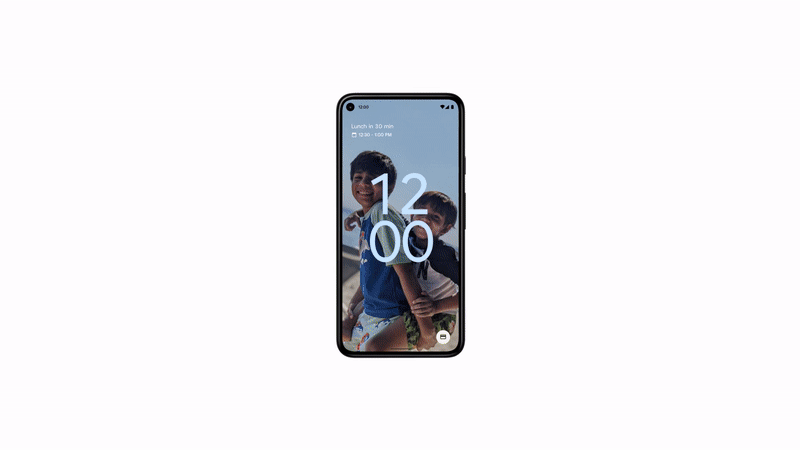 As always, every single change of the newer version of Android will be implemented on Google's Pixel phones. At the conference, Google said that Pixel device owners will be able to completely personalize their phones with a custom color palette and redesigned widgets.
With the Android 12, you only have to choose your wallpaper and the system will automatically decide which colors are dominant, which ones just look great, and which ones are complementary. Later on, it applies those colors across the entire OS including notification shade, lock screen, volume controls, widgets, and much more.

Google did this work in deep collaboration between its software, hardware, and Material Design teams. Not that all, the company is unifying its software and hardware ecosystems under a single design language called Material You. The company confirmed that Material You comes first to Google Pixel this fall.
Fluid motion and animations

Google has also simplified interactions and recrafted the entire underlying system to make user's experience more fluid and efficient. With Android 12, your Android device will be faster and more responsive with better power efficiency so you can use your device for longer without a charge.
Redesigned system spaces

Notification shade, quick settings and power button, are some of the most important spaces on your phone, which have impressively revamped in order to help you get things done.
The Notification Shade is more intuitive and playful, with a crisp, at-a-glance view of your app notifications, whatever you're currently listening to or watching.
Quick Settings that allows you to control the entire operating system by just a swipe and a tap, is totally refreshed to include Google Pay and Home Controls. While it still lets you customize as per your own preference.
Power Button will now allow users to access the Google Assistant by long-pressing on it, you can easily take the help of Assistant to make a phone call, ask questions, open apps, play songs, and many more.
Private and secure by design
Google's latest Android 12 operating system brings new features, which presents more transparency around which apps are accessing your data, and more controls so you can make informed choices about how much private information your apps can access.

Furthermore, the new Privacy Dashboard offers a single view into your permissions settings and what data is being accessed, how often and by which apps. Besides, it also enables you to easily revoke app permissions right from the dashboard.

According to Google, it has added a new indicator at the top right corner of the status bar that indicates users when an app is accessing the phone's camera or microphone. While if you want to remove app access to these sensors for the entire system, Android 12 comes with two new toggles in Quick Settings.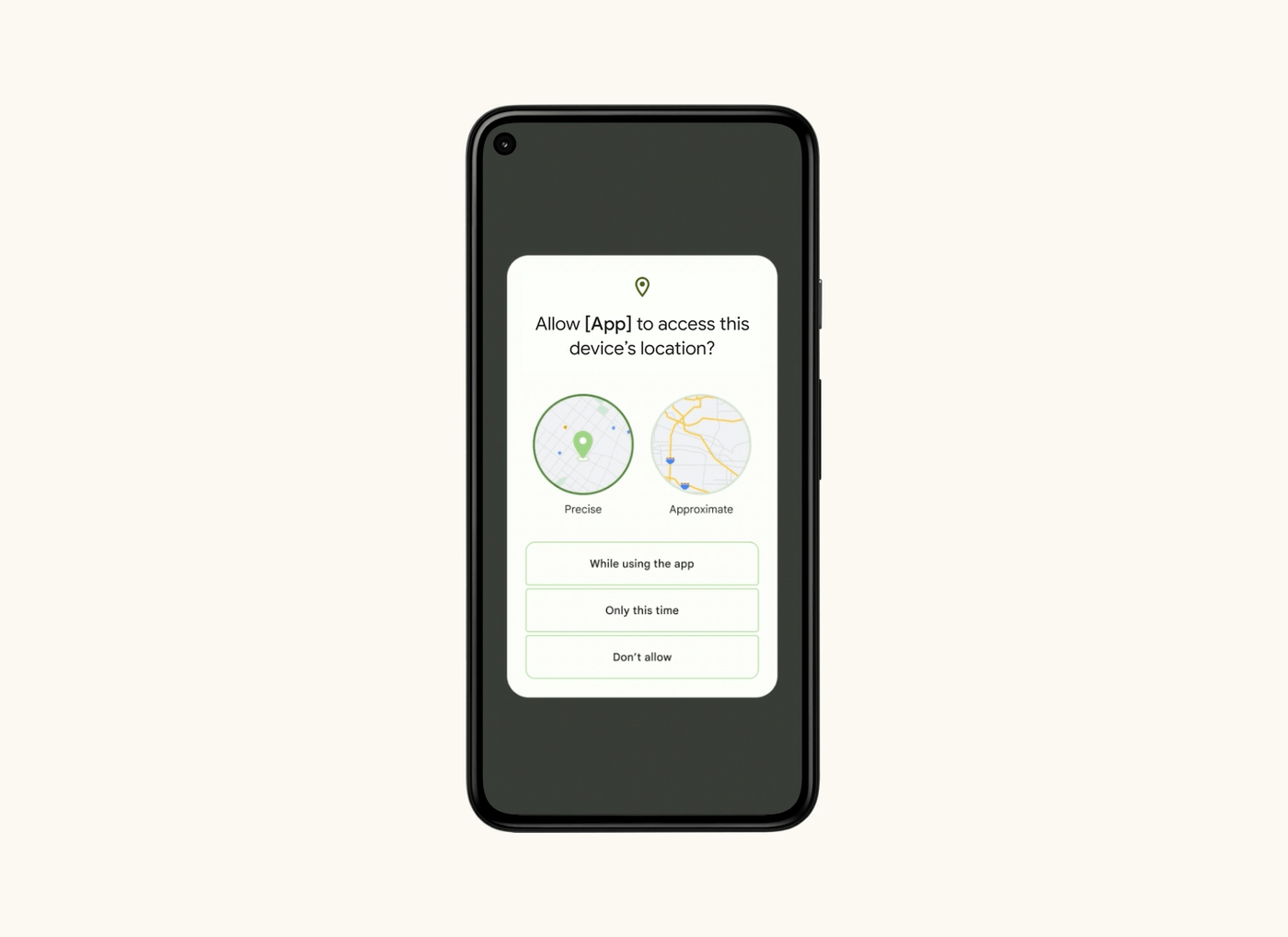 Aside from this, Android 12 also highlights more control over how much information you share with apps. The search engine giant claimed that apps can be limited to seeing just your approximate location instead of a precise one with the new approximate location permissions.
Additional Features
In addition to the above-mentioned features, Android 12 packs several useful features such as improved accessibility features for people with impaired vision, scrolling screenshots, conversation widgets that bring your favorite people to the home screen, and ways for all your devices to work better together.
What about stable Android 12?
Last but not least, Google confirmed that there are more features coming later this year with the stable release of Android 12. However, the US tech giant has not announced the launch date of the stable Android 12, but it could happen somewhere in September this year.
STAY CONNECTED WITH US: