Samsung has already launched two different types of foldable screen smartphones, which are known as Galaxy Fold/Z Fold 2, and Galaxy Z Flip (5G). The former features a tablet-like big display when unfolded, while the latter (clamshell) becomes a regular-sized smartphone in un-folded condition.
Recently, Samsung Display showcased new innovative displays including S-foldable, slidable, and Under Panel Camera. These screens will surely debut with the future Galaxy phones, while the UPC is rumored to be coming with the Galaxy Z Fold 3 this August.
According to the new info, LetsGoDigital brought a handful of 3D renders in high resolution, which shows us a glimpse over the expected rollable screen smartphone. However, the renders are based on a patent filed by Samsung last November with USPTO that was published on June 17, 2021.
Samsung Galaxy Z Slide/Z Roll
The render shows the Samsung rollable phone features very thin bezels along with a slightly curved display on the sides. You can check out the rolling/sliding method of the smartphone below, at the same time, it reveals triple rear camera setup, speaker grill, USB Type-C port, and mic.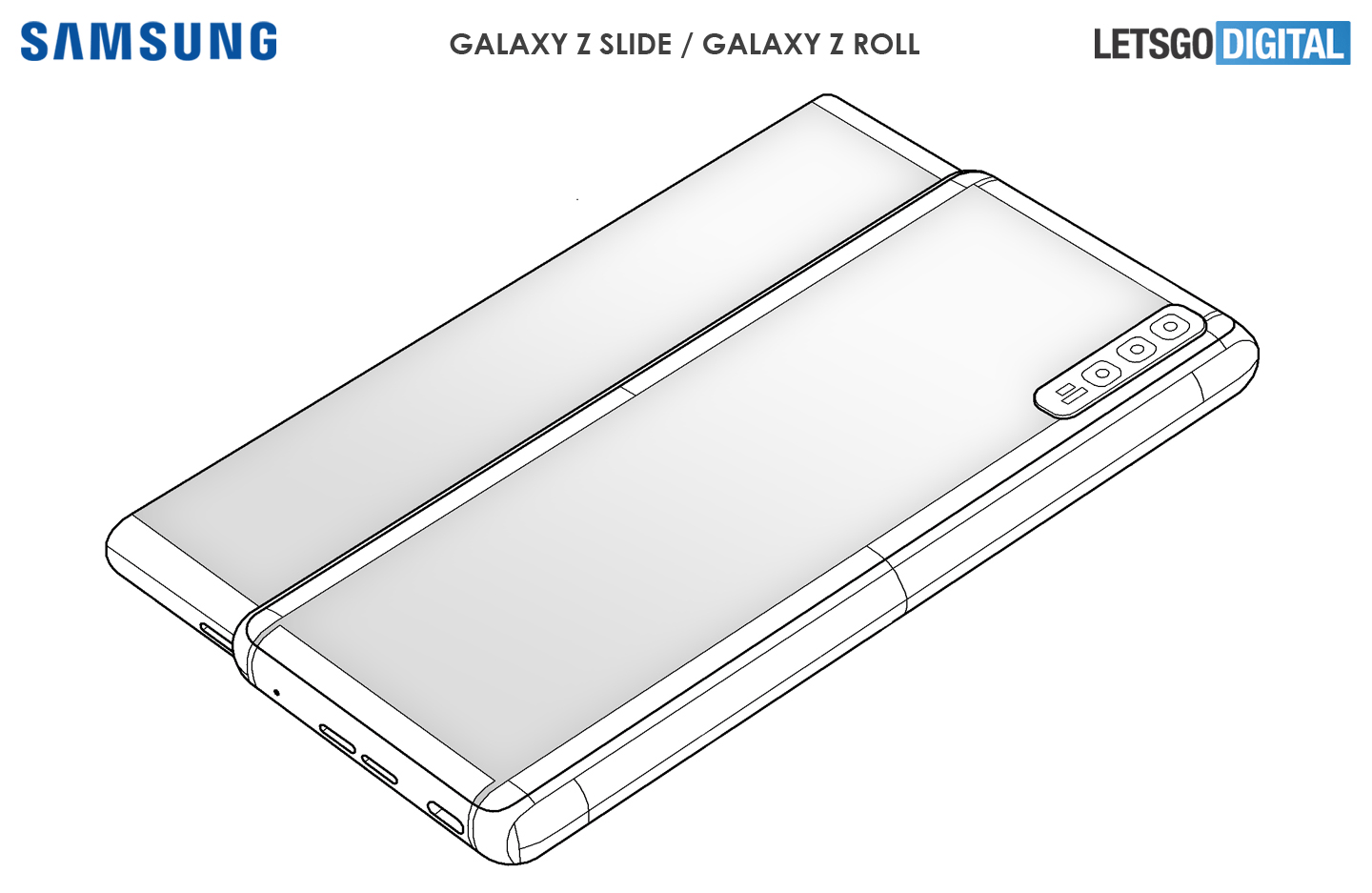 Under Panel Camera
Samsung's rollable smartphone patent also states that the front camera will be placed under the flexible screen. Moreover, the light sensor and proximity sensor are also placed under the screen in this model, in the top left corner. At the same time, it features an in-display fingerprint sensor.
Last but not least, Samsung has not yet announced its plan for the slidable or rollable smartphones but it could make some announcements regarding its vision at the Galaxy Z Fold 3 Unpacked this August. We'll keep you posted whenever new info comes up!