Samsung Galaxy S23 exclusively supports faster T-Mobile 5G network
T-Mobile advances its 5G network to deliver faster speeds and enhanced performance to its customers worldwide and luckily, the recently launched Samsung Galaxy S23 supports it. Even, the Galaxy S23 phones are currently the only devices to support T-Mobile's faster 5G network.
At the Mobile World Congress 2023 event in Barcelona, T-Mobile announced the perfection of 5G carrier aggregation on its standalone 5G network. The company said it collaborated with Samsung, Ericsson, Nokia, Qualcomm Technologies, and Inc. to execute the technology.
Samsung's Galaxy S23 phone was used for the project, which aggregated four channels of the mid-band spectrum on its 5G standalone (5G SA) network. The Un-carrier also expanded VoNR to four new cities, including Cincinnati, OH; New Orleans, LA; New York, NY; and Seattle, WA.
5G standalone is the future of wireless, providing a new level of performance, faster speeds, and better response times. Meanwhile, 5G carrier aggregation allows T-Mobile to turbo-charge 5G SA speeds to deliver game-changing performance to the customers while VoNR ensures seamless 5G SA connections.
In the keynote at Mobile World Congress, T-Mobile further explained how the company is taking its nationwide 5G SA network. At the same time, it announced that T-Mobile achieved the world's first four-carrier aggregation data call on its 5G SA network with a commercial device, reaching speeds above 3.3 Gbps.
Additionally, the Un-carrier has deployed VoNR service in four additional cities and plans to cover 100 million people with VoNR in the coming months.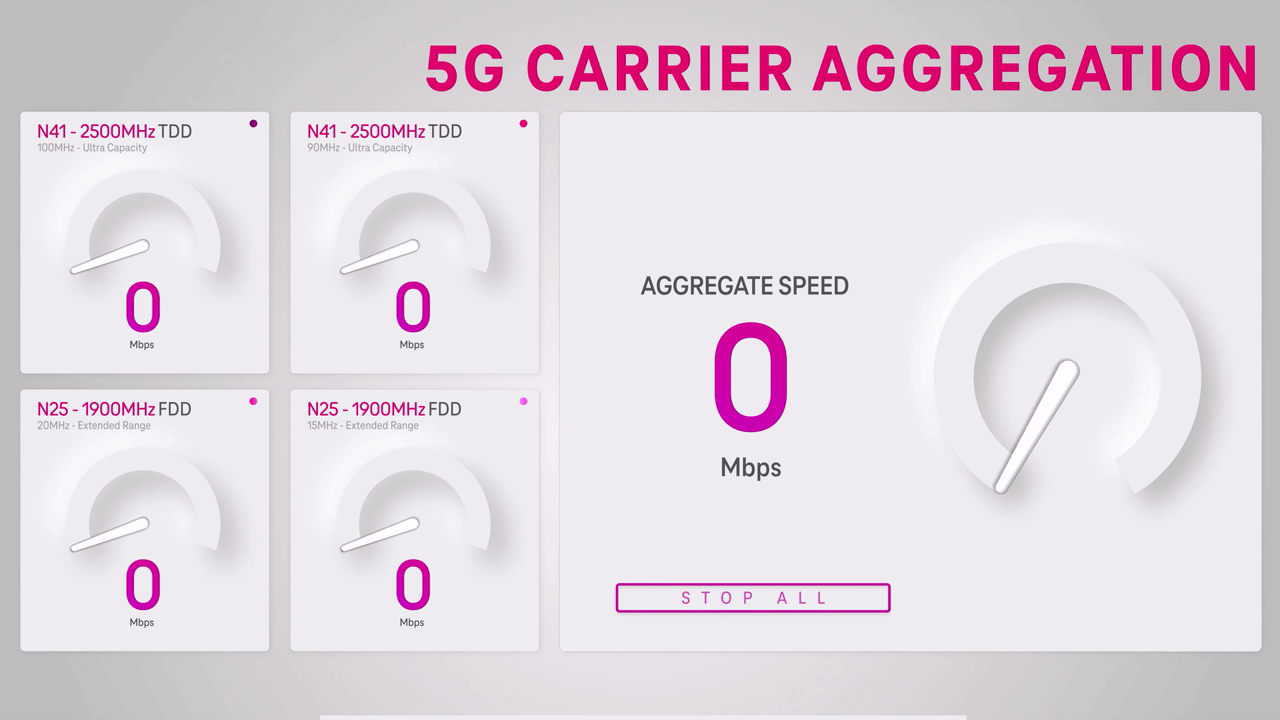 Moreover, the Samsung Galaxy S23, S23+, and S23 Ultra customers using the T-Mobile network will be among the first to experience four-carrier aggregation later this year. On the other side, the advanced 5G speed will further expand to more devices.
Phones will be banned in schools across New Zealand
New Zealand's new Prime Minister Christopher Luxon announced that he would promote the ban on phones in primary and secondary schools across the country. This initiative aims to improve the quality of education for primary and secondary school students in New Zealand.
According to New Zealand education sources, the literacy skills of New Zealand primary and secondary school students have been declining in the past few years, and have even reached a "crisis" level. Over 1/3rd of the country's 15-year-old students have poor literacy levels, which has aroused concern from all walks of life.
Follow our socials → Google News | Telegram | X/Twitter | Facebook | WhatsApp
In order to solve this problem, New Zealand's new Prime Minister Lacson decided to take action. Within 100 days after taking office, he push for the ban on mobile phones in primary and secondary schools across the country to reduce students' distractions so they could concentrate on class.
// Via
Nintendo may use Samsung OLED display on its new console
Nintendo is in talks with Samsung Display for supply of the next-generation OLED panels, following Valve's SteamDeck. Both companies initially considered China's BOE as a supplier but changed way to Samsung due to the burden of the risk arising from the patent infringement lawsuit.
According to the report, Japan's Nintendo is known to have requested the supply of OLED panels from Samsung Display, following Valve. These companies negotiated with China's BOE to lower device prices, but it is said that they chose Samsung Display panels.
Follow our socials → Google News | Telegram | X/Twitter | Facebook | WhatsApp
In June 2022, Samsung Display filed a patent infringement lawsuit against China's BOE in the U.S. District Court for the Eastern District of Texas. The technology that Samsung Display claims to be infringing on is five OLED display patents for all products released after the iPhone 12.
Last December, Samsung Display filed a complaint with the ITC against 17 US parts wholesalers to keep BOE in check, asking the ITC to stop using parts and panels that infringe on the company's 'Diamond Pixel'.
Accordingly, BOE filed a countersuit in Chongqing's First Intermediate People's Court in May against Samsung Display China and Samsung Elec China, claiming patent infringement.
// Source
Snapdragon 8 Gen 4 to be made by TSMC, for Galaxy by Samsung
Similar to the Snapdragon 8 Gen 2, TSMC is exclusively producing Qualcomm's latest Snapdragon 8 Gen 3 chipset. While the new processor has just started to debut with smartphones, a new leak suggests that TSMC will continue to produce Snapdragon 8 Gen 4, while Samsung orders shelved until 2025.
According to tipster Revegnus, Qualcomm will rely solely on TSMC for producing the 3nm-based Snapdragon 8 Gen 4 processor in 2024. The company has reportedly decided to bet on Taiwanese chip manufacturer again as it's aiming to use custom Oryon CPU cores.
Follow our socials → Google News | Telegram | X/Twitter | Facebook | WhatsApp
It's worth noting that a dual chip sourcing strategy is still on the cards for 2025 when the Snapdragon 8 Gen 5 comes out, while the Snapdragon 8 Gen 4 for Galaxy will be produced at Samsung's foundry 3GAP, reports Taiwan's TechNews.
In a multi-core scenario, the Snapdragon 8 Gen 4 is said to surpass 10,000 points on Geekbench 6, while the Adreno 830 GPU offers the same level of power draw as the Snapdragon 8 Gen 2 while offering excellent performance gains. The whole SoC is rumored to consume just 8W.