Samsung Galaxy S21 becomes Digital car key of select BMW models, Google announced
On December 1, 2021, Google launched the Digital car key feature for Samsung Galaxy S21, Pixel 6 and Pixel 6 Pro models. At the time of release, the company rolled out this new feature to the above-mentioned smartphone users in select countries.
It's worth mentioning that the Digital car key feature currently unlocks only compatible vehicles of BMW. However, the internet giant confirmed that the virtual car unlocking functionality will add support for cars from more manufacturers soon.
Back in May 2021, Google stated that Android 12 will come with a new feature to allow users to unlock their cars with the help of their smartphones. Later on, it was announced that the Digital car key, plus new Android Auto features coming to Samsung Galaxy S21 and more eligible devices later this year.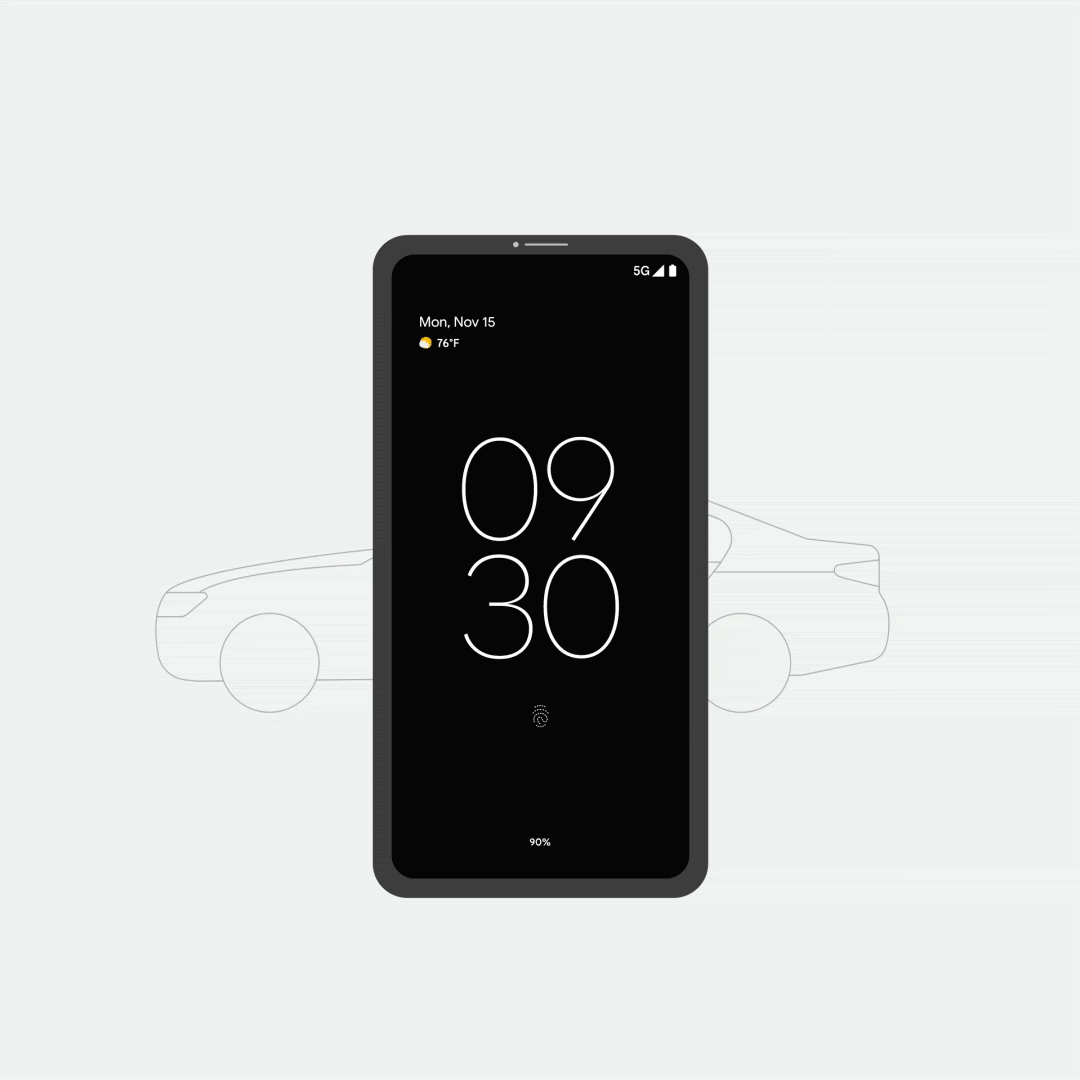 Use your phone as a car key
Aside from this, Google also introduced a new auto-launch feature for the Android Auto in which you can now set Android Auto to launch automatically when you connect your Android phone to your compatible car to stay connected on every drive.
Accordingly, once you're on the road, Android Auto helps you get things done so you can stay focused on the road. In addition, smart reply options are coming soon that let users respond to a text message more easily with the Google Assistant on Android Auto by simply tapping to respond or create a custom message.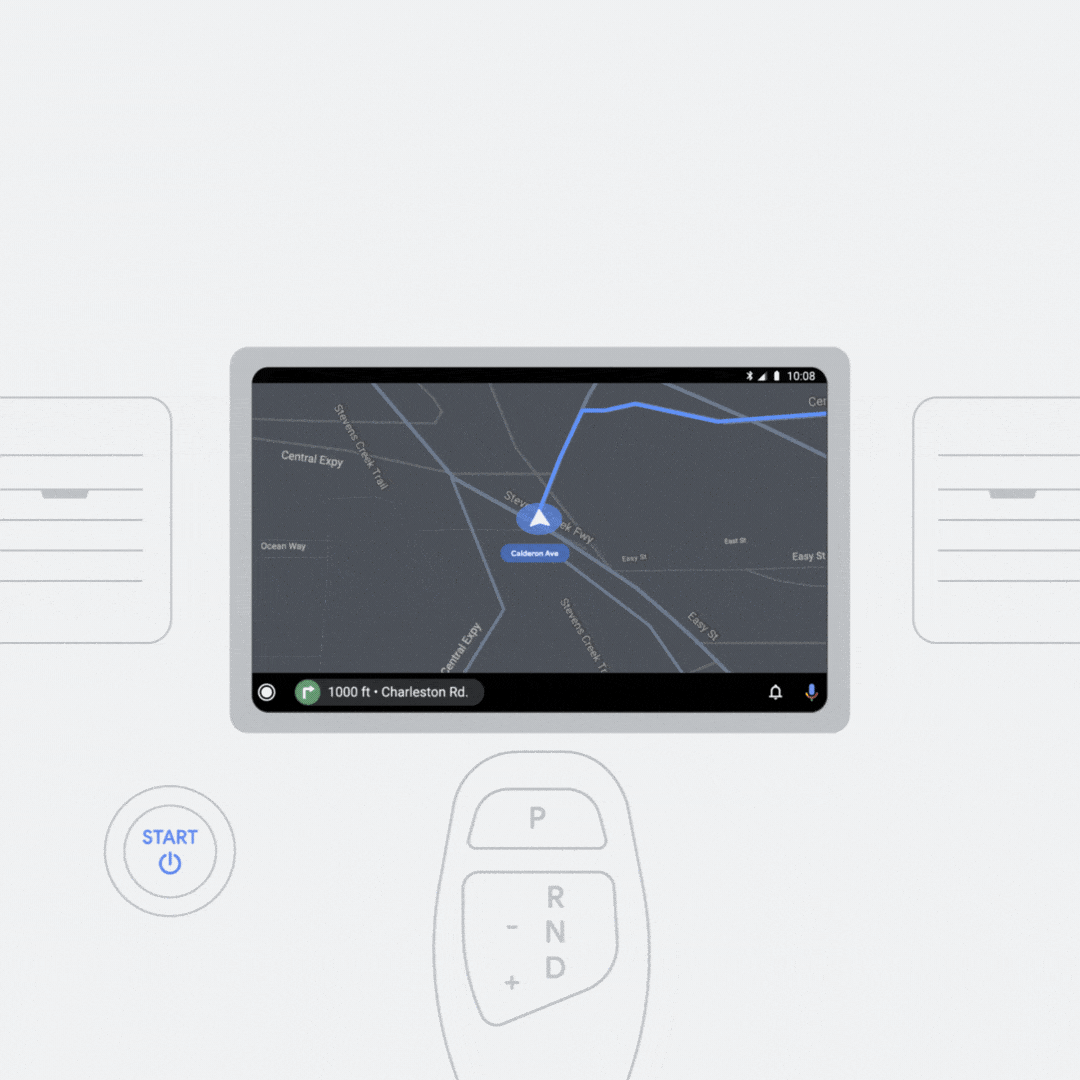 Get notified –
Aside from SammyFans' official Twitter and Facebook page, you can also join our Telegram channel and subscribe to our YouTube channel to get notified of every latest development in Samsung and One UI ecosystem. Also, you can follow us on Google News for regular updates.
OnePlus trolls Galaxy S23, says Samsung just makes great home appliances
Samsung has a wide range of smart home appliances, including pro-grade TVs, dishwashers, vacuum cleaners, microwave ovens, and air purifiers. Everyone is aware of the futuristic functions of Samsung's home appliances range, but OnePlus used it to troll the Galaxy S23 and made a silly comment.
During the Galaxy S23 launch event, OnePlus USA trolled the S23 Ultra and said that a director can make any camera look great. Since the company is going to release the OnePlus 11 next week, it's showing off its flagship which is quite cheaper than Samsung's.
Follow our socials → Google News, Telegram, Twitter, Facebook
OnePlus didn't stop trolling Galaxy S23 but commented that Samsung just makes "great" dishwashers, vacuums, TVs, microwaves, washers, and air purifiers. No doubt OnePlus praised Samsung's smart range of home appliances but with a cryptic intention.
Anyways, it shows rivals getting jealous seeing the immense response of consumers toward the Galaxy S23 series. The company expects double-digit growth in Galaxy S and Z series sales this year, which is giving rivals sleepless nights.
I recommend OnePlus PR team buy a Galaxy S23 Ultra to use for promotion and criticism. Of course, the Galaxy S23 Ultra would help them record the launch show of the OnePlus 11, so it can further reduce the price of that smartphone with on-paper flagship specs.
Pro Tip: Samsung's Galaxy A53 smartphone is available with up to 4 Android updates and five years of security patches. Compared to OnePlus 11, it cost about half, so why not, save expenses by preferring a Galaxy upgrade over a Galaxy device.
Samsung aims double-digit sales of Galaxy S and foldables this year
Samsung recently introduced its new flagship smartphone lineup, the Galaxy S23. The company has started the pre-ordering of the phone, which has received a positive response from the customers. It seems Samsung expects more from these devices as it targets double-digit sales of the Galaxy S and foldable series this year.
TM Roh, at a press conference held at the Chase Center in San Francisco after the Galaxy Unpacked 2023 event, showed confidence in growing the company's presence in the global flagship smartphone market with its latest Galaxy S23 series phones.
Follow our socials → Google News, Telegram, Twitter, Facebook
He expressed that he expects the Galaxy S23 series and the upcoming Galaxy foldable smartphones, which should be Galaxy Z Fold 5 and Galaxy Z Flip 5, to reach double-digit sales compared to last year's Galaxy S22 and Galaxy Z Fold 4 and Flip 4.
The president of Samsung stated, "We expect this year's annual sales of both the Galaxy S and foldable lineups to grow globally by double digits compared to last year." He further added, "Despite the unfavorable economic conditions, our premium strategies will help us lead the market".
On the other hand, the economic slowdown in the global smartphone market has recently led to a sharp drop in demand. As per market researcher Canalys, annual global smartphone shipments are set to fall 12% to less than 1.2 billion units in 2022.
Samsung smartphone sales were not different. Due to lower smartphone shipments in 2022, its mobile business saw a decrease in the profit earned. Samsung heads to a massive drop in its operating profit for the fourth quarter of 2022 to $351.7 billion, down 16% year-on-year.
It will be worth seeing what effect the Galaxy S23 series has on the customers and the market. Possibly what the company is expecting for these smartphones is right as they come with many worthwhile upgrades be it design or their internals or the software.
Exclusive: Samsung GIF Remaster feature coming soon with One UI 5.1
One UI 5.1 software has some cool new features over Samsung's initial Android 13 skin version. The Galaxy S23 series is official, becoming the first lineup to run the new One UI version out of the box. Among others, GIF Remaster is a pretty cool feature, which will be coming with One UI 5.1.
Detailed at Samsung Unpacked, the brand-new GIF Remaster feature is available in the latest Galaxy S23 series (One UI 5.1). The company confirmed to SammyFans that the GIF Remaster is planned to be released to select older Galaxy devices through a firmware update.
Follow our socials → Google News, Telegram, Twitter, Facebook
GIF Remaster
The new GIF Remaster feature allows Galaxy device users to bring perfection to the GIFs created or shared by anyone else. It unlocks the possibility of sharing the most valuable and best quality GIF with friends and loved ones by improving the low-resolution file.
Using artificial intelligence, the GIF Remaster feature sharpens each frame of the GIF. It greatly enhances the quality of GIFs, no matter whether someone else created it or shared it with you. Once available, the GIF Remaster feature would be a part of the native Gallery application.
So, if you have some GIF files that you want to be in a clear format, get ready for the One UI 5.1 update. As soon as it comes, the Gallery app will let you remaster the GIF to enhance the sharpness and noise by removing the compression noise which lessens the resolution of GIFs.
Apart from emojis and stickers, GIF is a sweet famous way to share a tiny clip that lacks sound and takes space as small as a regular image. GIF is the greatest option to share short-term video clips that don't require audio/sound alongside.
Photo Remaster
Samsung already brought the Photo Remaster feature to the native Gallery application. It allows you to enhance a photo you've recently captured on your Galaxy device. Through the Gallery app, you can improve any image with just a few clicks.