Magic Eraser lost Pixel 6 exclusivity, thanks to new Google Photos update
At the Pixel Fall Launch, Google announced the Pixel 6 smartphone lineup. As always, the company is shipping the most up-to-date Android OS pre-installed on these devices to the consumers along with three major OS and five years of security updates support.
On the same date, the search engine giant unveiled several new and powerful features that exclusively come with the Pixel 6 and Pixel 6 Pro. Magic Eraser is one of them that lets users easily remove unwanted things from the captured images with the help of Artificial Intelligence.
Well, it looks like the amazing Magic Eraser tool has lost its Pixel 6 exclusivity as it becomes available for more Pixel smartphones running Android 12 with the latest Google Photos update. Spotted by AndroidPolice, Google Photos version 5.24 includes support of Magic Eraser tool for older Pixel devices running Android 12.
How to get Magic Eraser on older Pixel phones?
Download Split APKs Installer (SAI) from the Google Play Store.
Download the Google Photos APKs file from HERE.
Open SAI, tap "Install APKs" and select "System file picker." You'll need to grant it permission to access your files on your device.
Find and select the Google Photos .apks file you've just downloaded.
Tap "Install" and allow SAI to install unknown apps.

A pop-up will take you to the right settings screen.

Hit "Update" in the system install prompt.

You can access Magic Eraser by tapping the Edit button when viewing an image and navigating to the Tools section.
Google Magic Eraser
Google's Magic Eraser tool automatically uses the deep learning algorithm to fill the texture for the erased part. For some objects with obvious boundaries, the software will automatically recognize them, and they will disappear after the user clicks.
To be noted, the latest Google Photos version 5.24 can only be installed on Pixel phones. For other brands of phones, you need to unlock and use tools to modify the phone's configuration file, change the device name to Pixel, and then install this application.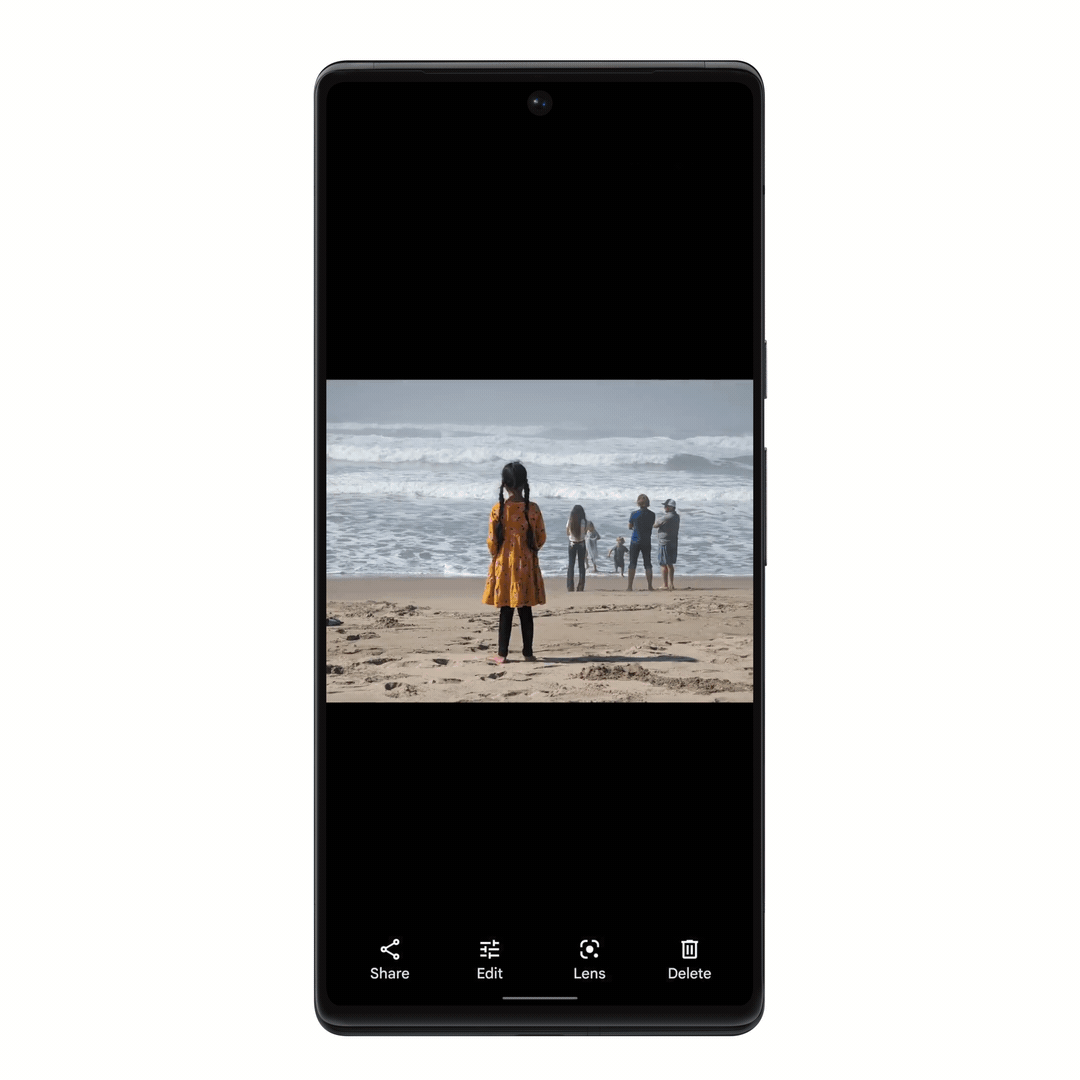 Get notified-
Aside from SammyFans' official Twitter and Facebook page, you can also join our Telegram channel and subscribe to our YouTube channel to get notified of every latest development in Samsung and One UI ecosystem. Also, you can follow us on Google News for regular updates.
YouTube Music's comments: A low-key but powerful social media tool for music fans
YouTube Music offers a feature that allows music lovers to interact with each other through comments. Users can comment on any song, video, or podcast that they are listening to and join the conversation with other users who have similar tastes. Users can also explore user-generated playlists from the community and see their top listens.
Google could improve this YouTube Music feature by adding the option to comment on albums and playlists, and by letting users follow other users and see their comments in a feed. This would make YouTube Music a unique place to connect with music and people.
The UI was redesigned a few weeks ago to make key actions more accessible. Now, users can swipe up a panel of comments from the main YouTube app with just one tap on Android and iOS devices.
YouTube Music is not just a streaming service, but also a social network for music enthusiasts. It provides a platform for users to express themselves and engage with others through music. It also helps users discover new music and expand their musical horizons. YouTube Music is a place where music and people come together.
YouTube Music introduces five new mood filters to enhance your listening experience
Samsung Home Launcher gets updated right before One UI 6 unveiling on October 4
October 2023 is about to start and Samsung is going to release the stable One UI 6 update for Galaxy devices. Ahead of that, the Korean tech giant is releasing a new update for Samsung One UI Home (System Launcher). The update arrives with version 15.0.01.144 and is available on the Galaxy Store with an installtion package size of 21.49 MB. The update improves the performance and stability of the launcher, as well as fixes some bugs and issues.
The fresh update of Samsung One UI Home does not include any changelog but it is likely to include some improvements and fixes. It fixes issues that users encountered in the previous version for a smoother and faster experience.
Users can install the latest version of the One UI Home app through the Galaxy Store or download it directly from the third-party source link mentioned here.
One UI Home app manages the home screen and app drawer of Samsung devices. It also provides features such as themes, widgets, gestures, and app icons. The app is updated regularly to enhance the user experience and address any problems that may arise.
Google Calendar for Android adds ' Today' button on all screens
Google Calendar app allows users to organize their schedules as it offers various views to display events and tasks, such as day, week, or month. However, users may sometimes need to check the current date while browsing the calendar but the existing option to return to the current date's view may disrupt the user's navigation.
For that, Google is introducing a minor improvement to the Calendar app which is the "Today" button. It will display the current date on every screen. The date will appear between the search icon and the account switcher. It will resemble the application's icon on Android 13+. This way, you can see the date without leaving the screen you are on.
At the moment, this change is only for phones, not tablets. Tablets will still show "Today" for the button. You need version 2023.36.1.x of Google Calendar for Android to see this change. If you don't see it, you can restart the app.