After months of Developer trial, Google officially announced the public beta program of the Android 12 operating system. Google Pixel and select flagships, from nearly a dozen of smartphone makers, are now eligible to get the taste of the upcoming Android version ahead of its official September release.
Along with radical design changes and major privacy upgrades, Google didn't forget to revamp one of the most famous functionalities of a smartphone – "Emoji". With the Android 12 Beta 1, Emojigraph founded hundreds of emojis with changed designs in which some are silly, some are practical, while some match with iOS.
Most notable changes
Within around 400 updated emojis, some most noticeable changes are – the Coconut emoji now features a solitary half of the drupe, Mount Fuji got rid of its reflection and sharp corners at the bottom and now has clouds at the base, the Scissors received shadows, and Shopping Cart now has a more realistic design you can see in a supermarket.
In addition to upgrades, Google also reversed some emoji designs to its Android 10 version such as the Face with Medica Mask. At the same time, the Emotion emoji subcategory has two more changes – Love Letter now has a blue outline, and Bomb emoji became three-dimensional.
On the other hand, in the People & Body category, the Getting Haircut emojis have updated scissors, and Person in Bed now has a blue blanket like Samsung, Apple, and Twitter emoji design. Meanwhile, there are several changes noted in the Plants, Food, Places, and Objects categories.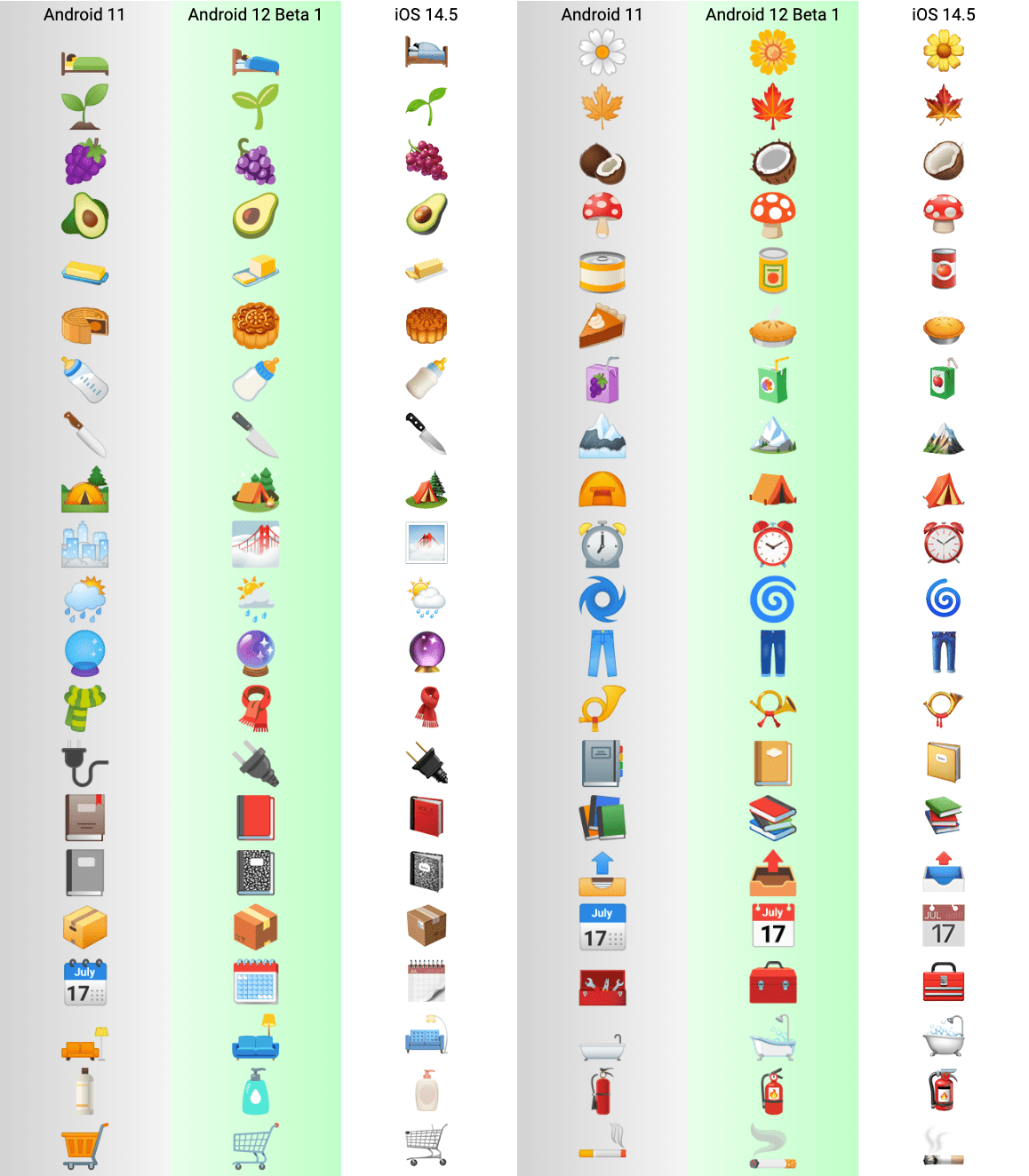 You can check them all at Emojigraph
STAY CONNECTED WITH US: