Galaxy S20 Camera Tips: How to use Night mode (Bright Night mode)
The Galaxy S20 series features an outstanding camera setup and it will not let you miss an important event or moment with your friends just because it's dark out.
you can take your brightest pictures yet with the Galaxy S20 series' advanced Night mode. Perfect for nighttime shooting, Night mode will produce vivid images without the camera's flash.
Use Super Bright Night on your Galaxy S20 5G and S20+ 5G, and Ultra Bright Night on your Galaxy S20 Ultra 5G for precise pictures in low or dim lighting.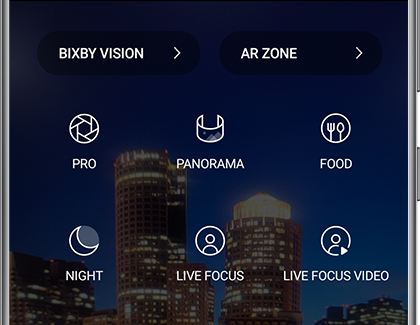 HOW TO USE USE NIGHT MODE ON THE GALAXY S20:
Illuminate your photos and videos with Night mode on your Galaxy S20. To begin, open the Camera app, and then swipe to and tap MORE. Tap NIGHT, and then tap the zoom icons if you'd like to get a closer shot. Tap Capture when you're ready to take your photo.
Night mode uses multi-frame processing to combine 30 images into one clear photo. The extra light captured by the Galaxy S20's camera sensors will help your photos appear bright and enhanced.
Apple iPhone 15 Pro Max: So Hot It's On Fire! Literally.
Apple's new iPhone 15 Pro is a hot topic, why not it should be, it's so hot (even on fire!). Following the release, some iPhone 15 Pro Max users complained about the overheating issues. Their device gets warm, even with no longer use cases or gaming, rendering them in big trouble.
Initial purchasers of the iPhone 15 Pro Max complain that their phone gets too hot within minutes. The phone's temperature reaches a level where the iOS stops charging (if connected) until it decreases. Some report that the titanium body appears horribly hot, which is disappointing.
Follow our socials → Google News, Telegram, X (formerly Twitter), Facebook
A user managed to check the temperature of the iPhone 15 Pro Max, which registered over 100-degree Fahrenheit. The model is getting warm even without using it as well as sometimes minutes after connecting the USB C-Type charging cable.
Notably, Apple's iPhone 15 Pro Max is equipped with A17 Pro chipset. This processor is manufactured by Taiwan's TSMC on the cutting-edge 3nm process technology. Apple recommends users not charge their iPhone with Android's USB C cable, while the overheating reports continue to emerge.
It was over 100° Farenheit but I wasn't actually using the phone at all pic.twitter.com/iq4bWRAwqE

— Ale𝕏 Gear & Tech (@AlexGTech1) September 25, 2023
Rumor Mill Buzzing: Samsung Galaxy S24 Series May Hit Shelves in January 2024
Samsung launched the Galaxy S23 series in February, while the Galaxy S24 series is reportedly coming earlier. Recently, Korean media reported that the parts production for Samsung's Galaxy S24 smartphones could begin in mid-October.
According to a reliable source, Samsung may launch the Galaxy S24 series in January 2024. The tipster claims the devices may be unveiled around January 18, but it's not confirmed. Notably, Korean media reports that the S24 series will go official a month earlier than this year.
Follow our socials → Google News, Telegram, X (formerly Twitter), Facebook
The South Korean tech giant believes that the early debut of its next-gen Galaxy S flagships will help counter the success of the iPhone 15 series. Following the release, Apple is securing outstanding consumer response towards its iPhone 15 series internationally.
Next year's Galaxy S flagship lineup will present three models – S24, S24 Plus and S24 Ultra. Samsung appears to be bringing back the in-house Exynos 2400 chipset, but the Ultra will solely use Snapdragon 8 Gen 3 for Galaxy, manufactured by TSMC.
S24 to launch on January 18? pic.twitter.com/J1fXbMo1oR

— Revegnus (@Tech_Reve) September 26, 2023
Samsung Gears Up for Early Release of Galaxy S24 Series to Challenge Apple's iPhone 15
Samsung is expected to start parts production for the Galaxy S24 series next month. This year's Galaxy S lineup launched in February, while the S24 series may unveil about a month earlier.
According to Korean media, Samsung's Galaxy S24 series will be released early next year. The company will be starting to produce parts in the middle of next month, with the official launch taking place in January.
The report suggests that the early launch of the Galaxy S24 series is in response to Apple's iPhone 15 series, which continues to see strong demand despite market concerns internationally.
Follow our socials → Google News, Telegram, X (formerly Twitter), Facebook